Compete
Pizza Pizzazz Competition
The Mid-America Restaurant Expo is home to the Pizza Pizzazz Competition, a legendary contest that crowns "The Best Pizza in the Midwest."
Using a rigorously scrutinized blind-judging format, this contest sees 45 contestants battle with their best pizza in our competition arena by baking first-round pizzas. Six finalists are chosen and then asked to prepare two pies for an ultimate judging that decides first, second and third place finishers.
In earning the title, "Best of the Midwest," past Pizzazz winners claim sales increased as much as 30 percent in the months following their victories.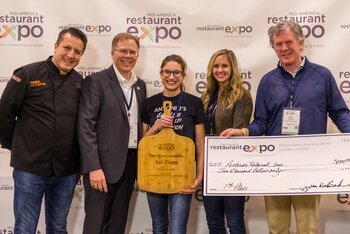 2020 "Best of the Midwest" Winners
1st place: Antonio's Italian Ristorante, Carmela Cataldo
2nd place: DeFelice Brothers Pizza, Dominic DeFelice
3rd place: Sloopy's Sports Café, Jeremy Corbin
Expo Burger Battle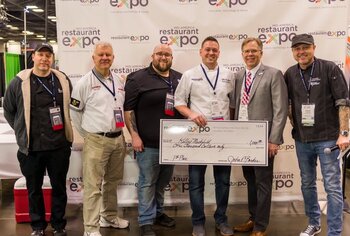 Bring your Best Burger to the Expo Burger Battle on February 24. Be one of 24 contestants vying for Best Burger in the Midwest honors and the chance to win $1,000! The contest is simple: Make three servings of your All-American sandwich, using fresh and delicious ground beef. Make it classic or creative, old school or modern. Above all, be sure to impress our judges!
2020 Burger Battle Winner:
1st place: Hudson 29 Upper Arlington, Kelby Muehfeld
Be a Judge!
For questions about becoming a judge, contact Shoshanna Gross by email or at 614.246.0217.